Oaxaca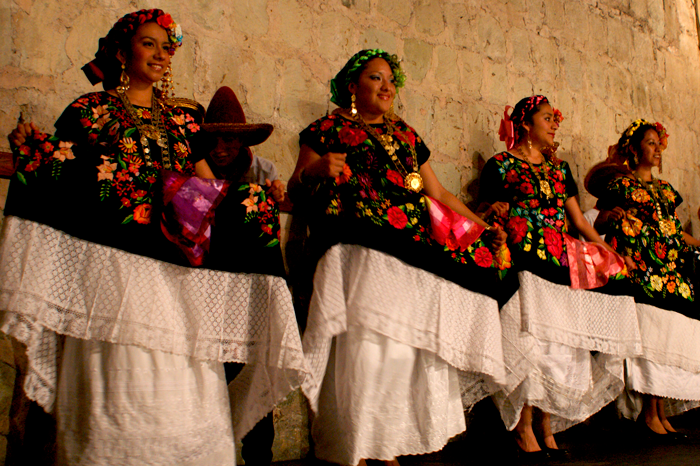 The rich history of Oaxaca City and its surrounding areas has made it one of the top places for cultural tours; being home to the famous Zapotec ruins of Monte Albán and Mitla, as well as its excellent cuisine, beautiful naturally dyed rugs, and the spectacular colonial architecture, all contributed towards making Oaxaca City a UNESCO World Heritage Site as of 1987.
We begin this tour by experiencing the pleasant ambience of Oaxaca City's main square, which is lined with nice cafés and restaurants. You will learn all about this magnificent city on our walking tour, followed by a trip to one of the earliest cities of Mesoamerica, founded at around 500 BC, Monte Albán!
On the tour you will also visit the famous Teotitlán del Valle, where some of the most beautiful rugs in the country are produced by hand, using all natural products. To make this experience special, we visit a local family home to learn about the techniques used in this pre-hispanic tradition. From here we head to another of the most important archeological sites in the state, Mitla, and the spectacular views of natural wonder that is Hierve el Agua.
Dates & Prices
This trip can be arranged for private groups on other dates – please contact us for more information.
Dates:
6 – 11 March 2018 – SIGN-UP NOW!
Prices:

 
$15,100 pesos  per person based on double occupancy. 
Single person supplement: $2,000 pesos.
Price includes: travel (including flights*), accommodation, breakfasts and guide.
*Flights are from Manzanillo and Puerto Vallarta to Mexico City, followed by bus travel to Oaxaca City. For private groups, flights can be arranged from Puerto Vallarta/Manzanillo to Oaxaca City.
Photo album: Click here to see the photo album for this tour.
Difficulty level: Medium* – generally easy going with more demanding aspects including Monte Alban archaeological site (walk from car park to entrance and to main plaza is uphill but at slow pace) and walk to natural springs at Hierve el Agua (slow pace, not steep).
Recommended: Sun screen, hat, long sleeves/jacket for evenings, comfortable walking shoes.
Climate: Warm during day time, cooler in evenings.
*Please note that each of our tours is tailored to the needs of the over 50s and our difficulty levels are simply comparative to our other tours. If you are in doubt as to whether or not this tour is suitable for you, please contact us for more information.