Guatemala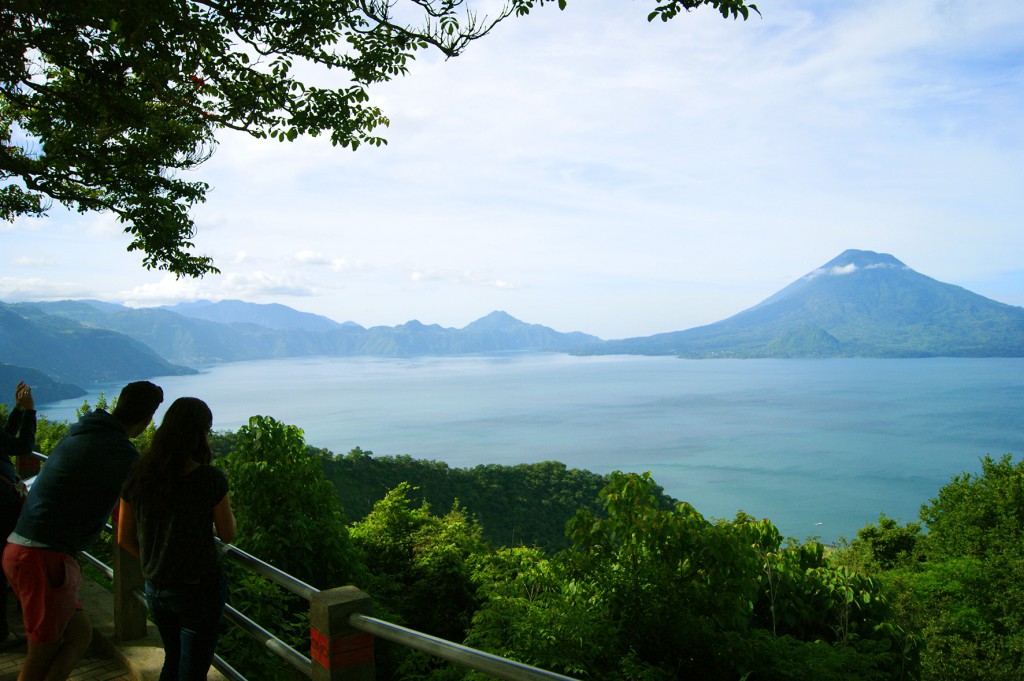 A place full of history, culture and great traditions, we invite you to see the highlights of this amazing country, including the beautiful city of Antigua, the picturesque lake Atitlán and its surrounding volcanoes and one of the most impressive Mayan archaeological sites in the world, Tikal!
During the first two days of this tour we become familiar with the UNESCO World Heritage Site that is Antigua Guatemala. Founded in the 16th Century, Antigua Guatemala has been destroyed by earthquakes and rebuilt, but the ruins of the city's principal monuments still stand today. A walk through Antigua's streets show glimpses of its past not only in its buildings but its people, as descendants of the Maya culture inhabit the city and offer their traditional handicrafts to the many visitors that are enchanted by this beautiful place. As well as learning about the history of the area, you will get to witness the production of one of Guatemala's most famous exports, its delicious coffee!
This tour also takes us to the serene Lake Atitlán, the deepest lake in Central America, with a maximum depth of 340m. Aside from offering jaw dropping views, this area gives us a great opportunity to learn more about the indigenous cultures and traditions. During our visit by boat to one of the lake-side towns you will also have a chance to purchase some of the finest local handicrafts and see how they are made. Lake Atitlán has been described by many as the most beautiful lake in the world!
To complete this tour we fly to the archaeological site of Tikal; this city was the capital of a conquest state that became one of the most powerful kingdoms of the ancient Maya. Nestled in the jungle of Guatemala, just 10 minutes walk from our hotel, we take you on a guided tour of the site and offer free time to relax and enjoy its magic. With a bit of luck, you will also see and hear plenty of local wildlife, such as howler monkeys, tucans and coatimundis!
Dates & Prices:
Dates:
16 – 22 February 2018.
Prices:
$1,950 USD per person based on double occupancy.
Single person supplement: $255 USD
*PLEASE NOTE THAT THE PRICES FOR THIS TOUR ARE IN USD, DUE TO THE PRICES IN GUATEMALA BEING QUOTED IN THIS CURRENCY.
If you wish to pay in pesos or Canadian dollars you will be given the exchange rate applied to Mex-ECO Tours by our bank at the time of payment.
Price includes: travel costs (including all flights*), accommodation, guides, boat ride on Lake Atitlán and breakfasts.
*Flights are from Puerto Vallarta & Manzanillo to Guatemala City via Mexico City, as well as internal round trip flights from Guatemala City to Flores (for Tikal tour).
Photo album: Click here to see the photo gallery for this tour.
Difficulty level: Low to medium* – slow pace walking with opportunity for regular stops in Antigua and surroundings, more demanding walk in Tikal archaeological site, with option of transport from entrance to main plaza.
Recommended: Sun screen, hat, long sleeves/jacket for evenings in Antigua/Panajachel, comfortable walking shoes, swim suit, light rain jacket, flashlight (if interested in optional sunset/sunrise tours in Tikal). It is also recommended that you take one hand-luggage sized suitcase per person for easier check-in/travel throughout the tour, but this is not obligatory. If in doubt about this recommendation please ask a member of staff.
Climate: Warm during day time, cooler in evenings in Antigua and Panajachel, hot during day and a bit cooler in evenings in Tikal, possiblity of rain.
*Please note that each of our tours is tailored to the needs of the over 50s and our difficulty levels are simply comparative to our other tours.