Cuba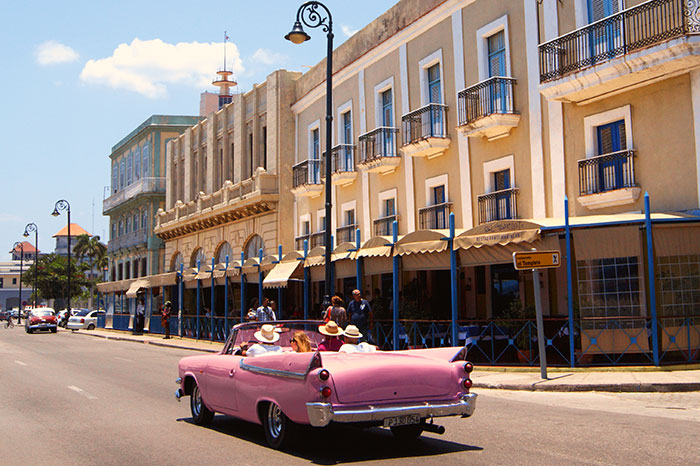 For 2017, Experience Mex-ECO Tours has teamed up with expert Cuban tour operators to bring you the best of Cuba's culture and beauty in an amazing one week tour. Enjoy the highlights of Havana, see traditional Cuban cigars being made in the Viñales Valley, and feel the rhythm in Trinidad's beautiful historic center before relaxing on one of its stunning beaches.
During the first couple of days of this trip you will enjoy the contrasts of Havana, one of the world's most interesting and lively cities! The historic centre of the city, known as Old Havana, boasts some beautiful plazas, linked by narrow streets of tall colorful buildings, many of which show the scars of Cuba's poverty stricken last half-century.
Our trip to Cuba would not be complete without trying its famous rum and learning how to roll cigars in the breathtakingly beautiful Viñales Valley; you will also have a chance to try both in the original Bodeguita del Medio, birthplace of the famous Mojito drink.
The second half of this trip takes you to the quaint pebbled streets of Cuba's most beautiful city, Trinidad. After a tour of the city you can enjoy its famous music and dancing, or relax at the beach and take a dip in the turquiose waters of the Caribbean.
Dates & Prices:
Dates:
19 – 26 February 2018 (including one night in Mexico City during return travel).
Please note that availability for this trip is limited, as hotels in Cuba are already filling up for the coming season; we therefore recommend that if you are interested in joining us, you sign-up well in advance.
Prices: 
2018 PRICES COMING SOON!
Price includes: transport (including flights from Puerto Vallarta or Manzanillo airports, via Mexico City to Havana), accommodation (in Old Havana, within walking distance to central attractions, restaurants etc), breakfasts, 5 lunches, 2 evening meals (mentioned throughout itinerary) and guides.
Price does not include: meals which are not mentioned in itinerary, or tips for guides and drivers.
Photo album: Click here to see the photo album for this tour.
Difficulty level: Low*: This tour does not involve any difficult hikes, and all walking tours are optional.
Recommended: Sun screen, hat, comfortable walking shoes, swim suit.
Climate: Warm during day time, a little cooler in the evenings
*Please note that each of our tours is tailored to the needs of the over 50s and our difficulty levels are simply comparative to our other tours. If you are in doubt as to whether or not this tour is suitable for you, please contact us for more information.